I have been trully humbled by my happy couple's glowing 5 star reviews that can be found via my Facebook and Google pages 😊 Here are some of their kind words:
Really pleased I found David for my wedding. He created the right relaxed and warm atmosphere, as I was worried that having a photographer would feel stuffy at a small wedding. Instead, he was friendly and personable, and several guests have since commented on how nice the photographer was. 
David was also very accomodating and genuinely pleasant to deal with on the run up to the wedding, which makes a big difference in taking the stress off! I initially was drawn to David Lefebvre Photography because of the natural and candid style of the pictures. 
He also offers a variety of packages so I was pleased I could pick a photographer I genuinely liked whilst staying in my budget. Thank you!
"Wow, there are so many things I can say about David. What an absolutely fantastic guy, both professionally and personally.

David stepped in and became our wedding photographer when covid caused us to cancel our first wedding and meant we had to plan a new day in a very short period of time. It was one of the best things that could have happened. From the initial pre wedding shoot we knew that it was going to be great fun working with David, time flew by and every second was filled with laughter.

For us, things couldn't have turned out better. David was absolutely awesome, he made us feel very relaxed and comfortable. It was a pleasure to have him as part of our special day and a real treat to get to know him. We look back over our wedding photos and are filled with happiness and love at the memories that he was able to capture.
"
"
David is a brilliant wedding photographer and conscientious professional.
Both well-organised and flexible, he took the care to meet our specific wishes and came prepared with creative ideas of his own. He also provided a charming and relaxed experience for our guests. I was very pleased and impressed with David's ability to capture such warm, memorable photographs on a brisk winter's afternoon in Oxford city centre. Highly recommend!
"
"David captured such a special day in mine and my husbands life, our wedding! He did an amazing job and we couldn't be happier with the photos. David was professional, coordinated, organised and ensured that everyone was smiling. We would 100% recommend David for wedding photography, you will be in the safest, most professional, friendliest and creative hands! In addition to being professional, David is a lovely person and is so friendly. The day went so quickly, therefore I am so pleased I have photos which will last forever."
"He did an outstanding job of photographing our wedding, we couldn't be happier with his work. We are very happy customers indeed."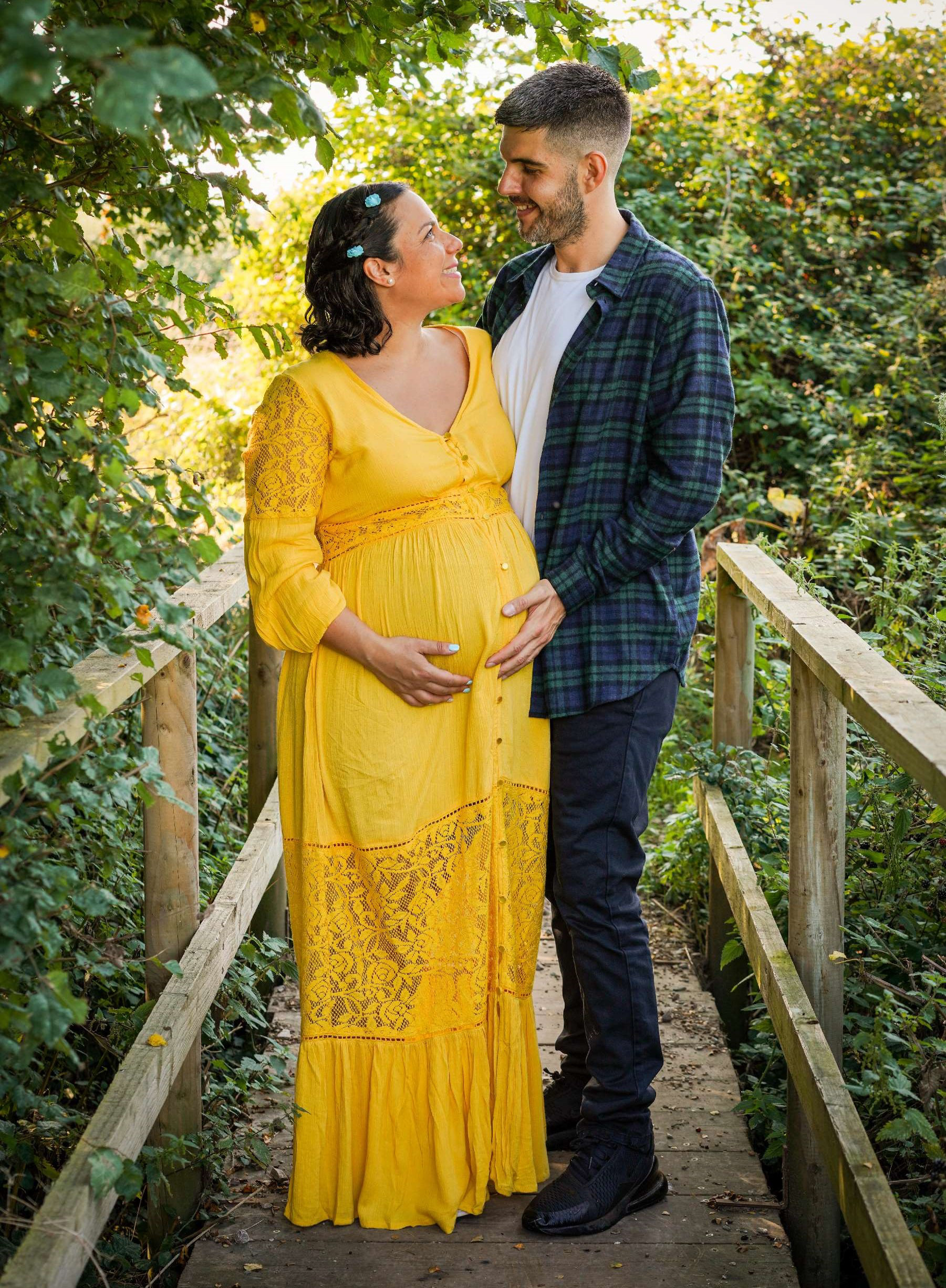 "We would highly recommend David! His energy is fantastic and he made us feel so comfortable :-) We had a lovely maternity photo shoot with photos that we will cherish forever! David is very professional, with great ideas, very friendly and approachable! Thank you sooooo much David and we can't wait when our little man is here so you can capture some lovely photos of him."
"I would definitely recommend David! We had a family/bump shoot and he settled all 3 of us (& bump) into the awkwardness of having a 'photoshoot' really quickly and was fantastic with our little one. Fab at mixing up backdrops and visualising his shots. Able to judge the timings for a 2yr old and a pregnant lady in her 3rd trimester perfectly. Resulting in some truly beautiful images to cherish, very grateful for so many gorgeous shots."
"Dave is an amazing photographer and manages to capture some fantastic images. 5 star service - thank you Dave!"
"David took some lovely photos for our wedding last year; he made us feel very relaxed and perfectly captured our special day! He was very friendly, nothing was too much trouble and the photos he took for us were amazing - I would highly recommend his services!"
"David did a brilliant job contributing to our wedding photos we were really happy with them! We would highly recommend David."
"David is a great photographer. He has a great way with people and making them feel at ease, very polite and to the point. Very professional and works hard to produce the best photos. He also blends well in to the crowd which makes him capture some great natural looking photos. I would highly recommend him and his services."